Spring 2021
8 weeks Home-Detox




Transition from Winter into Summer with a Spring Detox. Open your heart lotus and experience the bliss of the heart and calm of the mind. Re-awaken your metabolism and reset your body from the inside-out with fellow detoxers & the guidance of certified SVA educators.
Easy, safe, effective, do-it-yourself-1-day-a-week for 8 weeks home-detox!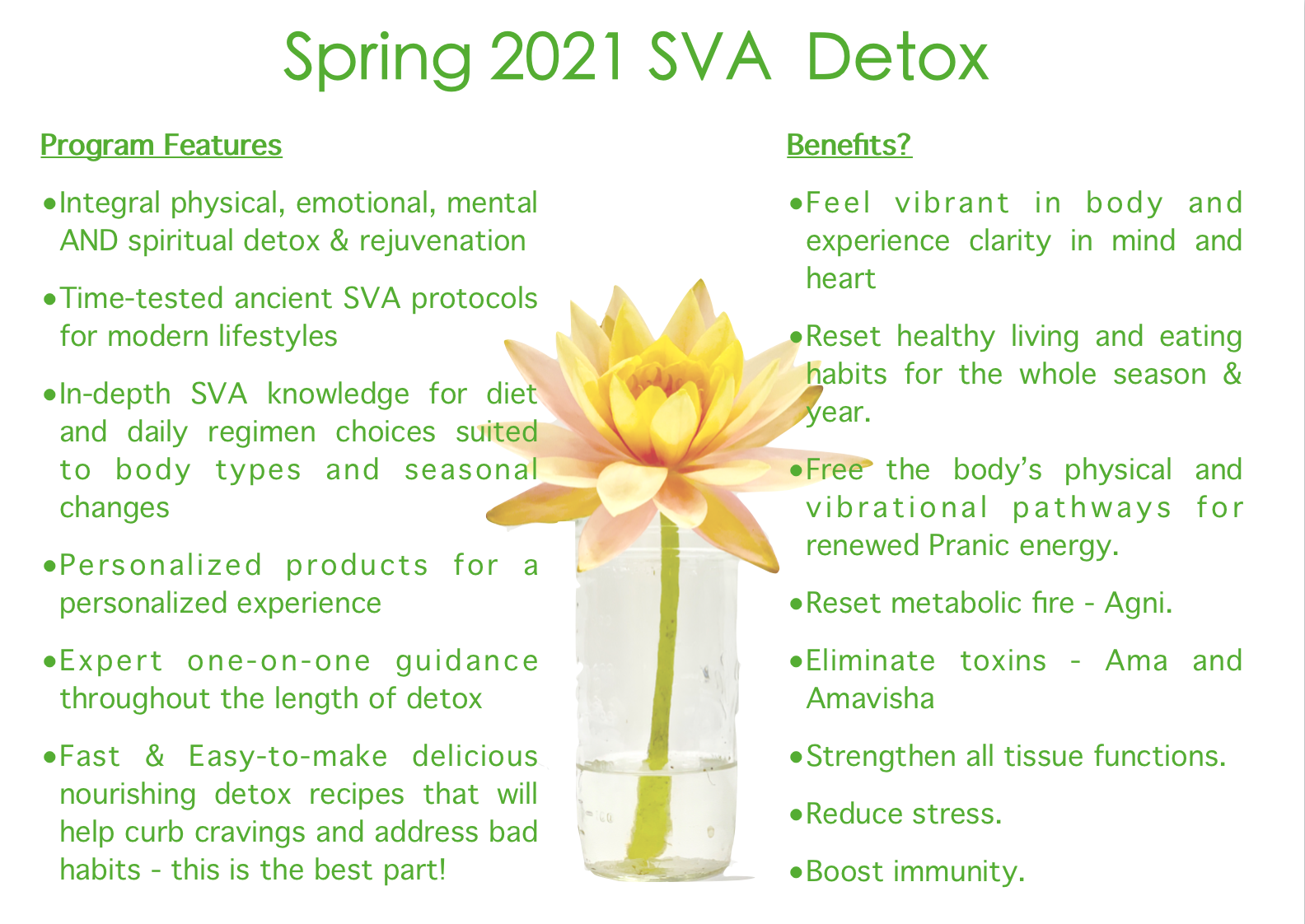 Space is Limited
Questions? or to Register: 818-709-1005 or [email protected]
Course Topics:
Weekly 90 minute live sessions plus 24/7 support with certified SVA educators via live-video calls. Held on Thursdays of:
April 15
April 22
April 29
May 6
May 13
May 20
May 27
June 3
SVA fundamentals of easy, safe, & effective home detox with audio, video, and print materials online.
All study materials and recordings available for online access 24/7.
Unique time-tested ayurvedic formulations to support your detox.